Goal of the Pharm programme
The goal of this programme is to provide adequate depth of understanding of pharmacy principles and also to develop presentation and communication skills, which will add to the confidence in overall managerial abilities of future pharmacists. The programme also aims at serving the social needs of public, private, corporate, non-corporate and other sectors of the Indian Economy by preparing students for jobs in any field of the Pharmacy profession..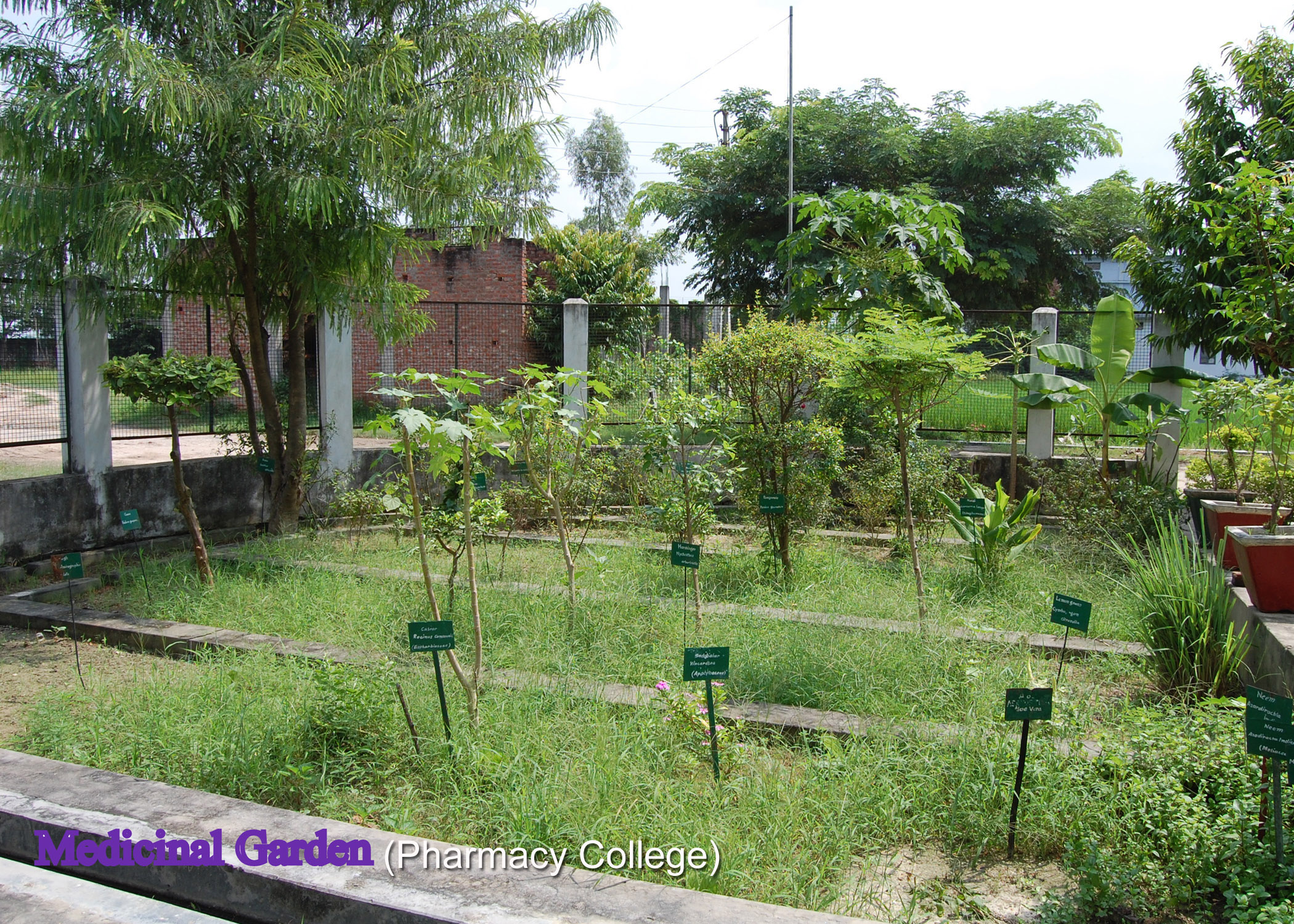 The subject of pharmacy has evolved as a multidisciplinary, multifaceted curriculum with the emergence of the concept of global healthcare. Its involvement is deep and it has an important role in discovery of new drug molecule; its evaluation in clinical settings; development; approval for human consumption; manufacture; distribution; regulatory controls; and several other important aspects of healthcare. Working in harmony with other members of the healthcare sector is crucial to ensure that pharmacists play an important role and social relevance of pharmacist in the healthcare system of any country is established. Hence, the curriculum at College of Pharmacy (CP) Azamgarh has been framed taking into consideration the responsibility of students to meet the demands of hi-tech pharmaceutical industry, at the same time ensuring that they confidently serve the requirements of patientcare and pharmacy practice.
The department is equipped with the following Labs
Pharmaceutics I & II Lab.

Pharmaceutical Chemistry (Inorganic & Organic) Lab.

Pharmaceutical Analysis.

Medicinal Chemistry & Bio-Chem Lab.

Physical Pharmacy & Physical Chemistry Lab.

Medicinal Chemistry & Bio-Chem Lab.

Medicinal Chemistry & Bio-Chem Lab.

Pharmaceutical Engineering Lab

Dispensing & Cosmeticology Lab

Remedial Bio., Human Anatomy &Physiology

Hygiene Lab

Research and Instrument Lab

Microbiology Lab

Pharmacognosy Lab

Pharmaceutical Engineering Lab

Machine Room
Animal House
The college has a well equipped animal house, which is approved by CPCSEA, Ministry of Social Justice & Empowerment, Govt. of India, for experiments to be carried out by students in their research work.
Herbal Garden
Herbal garden contains large number of medicinal plants. The medicinal plants are used for practical demonstration of the students. Various medicinal plants and its parts are used as medicines.
Drug Formulation
With an objective of inculcating the habit of research and innovation, the faculty of Pharmacy is engaged in the production of certain pharmaceutical dosage form, such as ointments, capsules, tablets etc. on a small scale.
Pharmacist Day
Pharmacist day is celebrated on 15th September of every year. All the students make their oral and poster presentations. Best pharmacist is awarded to a student from final year students.
Approved By PCI
Pharmacy Council Of India Standard Inspection Format(SIF) Pharmacy courses approved by Pharmacy Council of India(PCI), Since inception of course